While launching a website or other online startup may not exactly be a simple task, getting your online endeavor recognized amongst the masses of content to be found on the internet may prove to be one of the most difficult tasks that you're charged with as you pursue business success.
If link building and other SEO efforts are in your future, take in any one or more of these five fantastic link building conferences to be sure that your skills are up to snuff before getting started:
An SEO-focused event that aims to teach real, implementable ideas to its attendees, SearchLove Boston is an event that beckons SEO professionals and new-to-the-game marketers alike. Sixteen single track sessions over two full days will be run by industry experts in order to keep you in the know about the latest techniques and success stories while the open debate held at the event's various topic tables will allow you to rub shoulders with your colleagues in order to be inspired and to add to your list of valuable business contacts.
When & Where: The American east coast urban gem of Boston is the place to be from November 5-6, 2012 for the SearchLove 2012 conference. Refer to the official Boston travel guide for getting around help.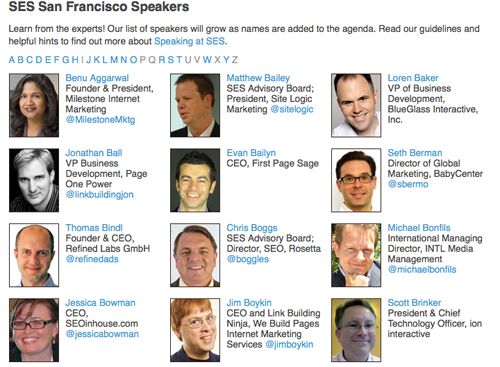 The well-known SES conference series is one of the world's premier events when it comes to search marketing and link building and this year's San Francisco edition will be no exception. Covering the basics of link building and expanding into a focus on marketing efforts including search engine optimization, leveraging social media, streamlined content creation, media optimization and more, SES will leave every internet marketer with new ideas and inspiration.
When & Where: The northern California city of SanFrancisco is set to host SES 2012 from August 13-17, 2012. Refer to SF Travel association for hotel booking help.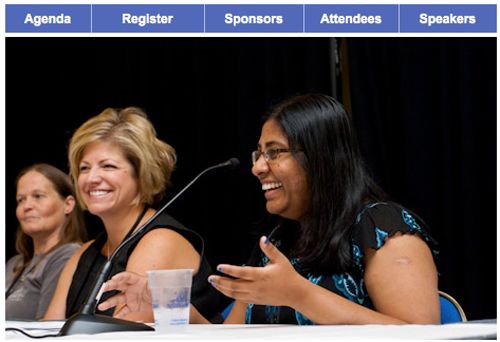 Aimed at women but offering a business and family focus that is sure to appeal to men as well, the BlogHer 2012 conference aims to bring web professionals together in order to discuss and debate all facets of the technology behind your business with a particular focus on link building and content marketing.
Bloggers specializing in a topic like family, politics, women's interests, food and health will find a particularly welcome home here among their peers with the potential for professional education nearly limitless.
When & Where: BlogHer 2012 will take over conference rooms at the NewYorkCity Hilton from August 3-4, 2012. Refer to Cheaphotels.org for hotel booking help
Drawing industry professionals from around the world each year, Pubcon has proven to be a valuable event for business-minded people involved in any aspect of online marketing. Set this year for a full week, Pubcon Las Vegas promises to impart wisdom on subjects like social media marketing, general link building and search engine optimization, all delivered by some of the most successful business personalities in the world.
When & Where: Sin City itself, LasVegas, Nevada, will provide the backdrop for this year's Pubcon event from October 15-18, 2012. Special luxury hotel pricing is available.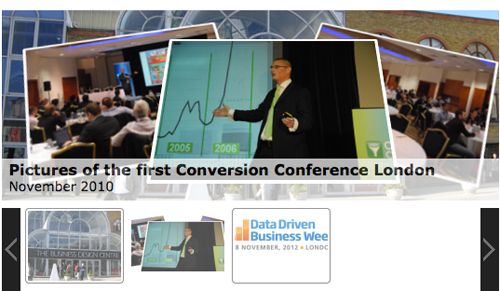 No matter what type of link building you're involved in, there is always an end goal; whether you're looking to improve your site's ROI via product sales, ad clicks or affiliate associations, the links you build are only the beginning. On that note, the Conversion Conference London event coming up later this years offers just what you need to make the most of your link building and SEO efforts, helping attendees to achieve a maximum return on every effort they make!
When & Where: Historic London, England is the home for this year's Conversion Conference, set to be held at the Business Design Centre from November 27-28, 2012. Recommended hotel: Hilton London Islington
Are you visiting any of the upcoming events? Please share your plans!
Written by Ann Smarty