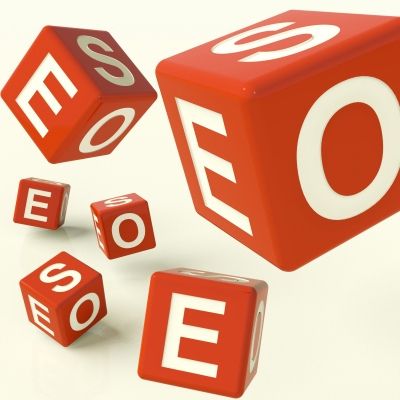 To be successful as a blogger, you need to have a good understanding of the basics of SEO. This will enable you to steer clear of the following SEO mistakes which can be detrimental to your blog.
1. Over-linking
Many people make the mistake of having excess links in their blogs. Links can be great tools for your readers when used properly. However, when they crowd your page, they can end up being a nuisance. Therefore, use links as sparingly as possible. Make sure the links used offer your readers relevant products or important information which they might need.
2. Keyword stuffing
Including a reasonable number of keywords within your titles or content will enable search engines to find the pages of your site more easily. However, saturating your pages with keywords doesn't work. Instead, you might end up being penalized by search engines. Focus on creating relevant content which includes a few keywords which will help enhance your ranking.
3. Neglecting user experience
Many bloggers focus too much on SEO, and end up forgetting about their reader experience. If your blog is going to be successful, you need to find a balance between SEO and focus on your user experience. For instance, you need to make it easy for people to navigate around your blog or online store. This will make visits to your blog enjoyable for your readers.
4. Wrong naming of images
Readers can get irritated when they see an image displaying text which is irrelevant. Besides, such text has no SEO value. You should therefore take time to find the most appropriate descriptions and title text for your images. When necessary, you could even include a link to the image.
5. Not including tags and meta descriptions
When it comes to SEO, leaving out tags and meta description is a big mistake. Search engines rank your pages according to the keywords used in your description. You should therefore describe your pages in a way that will attract the right audience to your site. Make sure the tags used are also relevant to your page. Good, optimized tags and meta descriptions will enhance your search engine ranking significantly.
6. Failing to protect your brand
Many blog owners outsource services such as managing, promoting or creating content for their blogs. Using the proper provider will ensure that your blog's brand is safeguarded. However, choosing the wrong provider could prove disastrous for your blog. When looking for someone to offer services for your blog, make sure you select a credible provider. Never make the mistake of hiring the lowest bidder to manage, promote or create content for your blog. This might end up jeopardizing your image, as well as that of your blog.
Conclusion
When SEO tactics are over-used, they may end up harming rather than benefiting your blog. Make sure you use SEO tactfully so as to maintain your readers' loyalty without compromising your blog's quality.
Charles Mburugu writes about topics such as social media and SEO. He is currently writing for web design library. Click here to learn more.
Image Credit: 1.