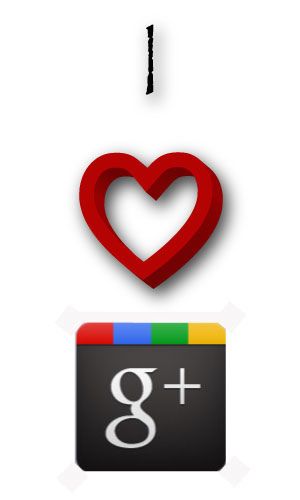 Here are six tips for using Google+ that you will not see elsewhere.
1 – Use Google+ hangouts to communicate with your customers and potential business partners.
This is a very under-utilized tip because it does take a lot of time and effort on your part – to pull in what is potentially a very small amount of customers. But what most business managers and their staff fail to realize is that it is actually a very effective way of gaining not only loyal customers, but would loyal supporters. What very few people realize is that even if a whole evening session only results in gaining five customers – that they are not just customers. They are loyal supporters who will most likely spread the word of your business to hundreds, if not thousands, of other users. If the customer is on a social media platform and is an active contributor into the Internet community then the benefit is a little like gaining customers who have megaphones attached to their face. The indirect and viral repercussions of gaining customers via Google+ hangouts may be quite profitable just so long as the customers do not have a bad user experience.
2 – Use Google+ to get to know your audience so that you can create the presence of have your audience come to you.
Market research and targeting is quite expensive, especially if you have to do it for extended periods of time. However, with Google+ you are able to connect and converse with your target consumer and have them give you advice on what they want, and what they do not want. You can use this information to create a Google+ presence that attracts your target audience, so that you need do less actual marketing in the long term.
3 – Use photographs more.
Google+ is pretty goes with hosting photographs; however, you will find that people on Google+ use photographs a lot less than people on other websites such as Facebook. Facebook has become a loaded with hundreds of photographs of various people in various situations. There are even some Facebook users who upload on a weekly basis simply because they want to show the rest of the world where they've been and what they have been up to. Google+ is not bad in this direction, but very few businesses upload a lot of pictures on a regular basis. You should capitalize on this and upload pictures on a regular basis of things that are of interest to you and your potential audience.
4 – Promote your Google+ profile outside of Google+
This may seem silly because if you are going to use part of your marketing budget then you should really invest money in promoting your own site. However, if you siphon off a little bit of your marketing budget and put it into marketing your Google+ profile outside of Google+, you may find that it has distinct long-term repercussions. By promoting your Google+ profile, you are sowing the seeds of potential followers in the future, and the seeds of potential loyal followers that are likely to turn into loyal customers.
5 – Do not post often unless you have severely interesting content to add.
The effects of keeping your profile up to date are not nearly as powerful as the effects of keeping your website up to date. If you are going to add information that is not viciously interesting or vital to your user life or products then do not add it to your Google+ profile. Add it to your website if you must. If a new user reads, your social media sites for the first time and sees that you post the occasional interesting thing inter-spiced with many boring things, then they will not follow you. You must ensure that you only add interesting and relevant information on to your Google+ profile. Even if this means you do not post as often as other advisors would tell you to. The effect of keeping your social media updated is not as relevant as if you are keeping your website updated.
6 – Have video chats
You are able to install live video streams on your Google+ profile then do, and have up to 10 people join you. This is a very new and interactive method of communicating with customers, and therefore you will find it is viciously under utilized by most Google+ businesses. Therefore you must break the mold and use this technique.
Author bio: Korah Morrison, writer at EssayWritingServices.com and writes about seo, blogging, social media and internet marketing.
Image Credit: 1.