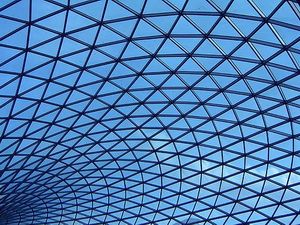 We SEOs are obsessed with numbers, fact.
And, we often take it to the extreme. Often our decisions are based solely on data we receive from software packages we use.
We look at pagerank, domain rank, domain authority, no. of incoming links and many more and determine whether a site is worthy to build a link from or not.
Sometimes we might look at the page itself, scan it to see if the numbers match what the site represents. It doesn't happen all the time though.
And hey, most of the time they are right. Equally often however, we seem to be missing out on great linking opportunities just because we ignore potential websites as they do not pass the numerical data test….yet.
With a bit of common sense though we could be building many more links and moreover, invest in the clients' back link profile.
Investing in Future Links
Apparently as many as 51 million sites were created in 2012. Regardless of whether this is true or not, the real number is definitely high anyway.
Many of these sites will never get any content on them whatsoever, maybe bar the first post. Many are spam, sites created solely to either drum up Adsense clicks or to sell links. Some are a spur of the moment ideas that will get abandoned after a month or two whereas others are the result of someone's getting caught on the passive income train (does anyone still believe in it anyway?).
But there are also genuine sites, created by passionate people who will most likely see those sites grow and expand, making them great linking opportunities – in the future.
And it's that future point that we are interested in, ignoring those sites now, as their numbers don't pass our standards.
Instead we focus on sites that are already there and leave the new ones to mature. Sure, if they do, our link prospecting software will definitely pick them up in the future, right?
But what would happen if you'd invested time in building a link from such a site today and saw it getting and exceeding its numbers in a years time?
What would happen if, instead of building few comment links just to make up your monthly quota (and this happens, I know for a fact that), you'd put up a guest post on a newer site?
These links are equally easy to get as comments. In most cases, new website owners are hungry for good content to place on their site.
They are also hungry for meeting new people on the web. And relationships are key in link building, right? Who knows, maybe that startup blogger with one year old site will become an influential figure few years down the line. It's actually not that hard to predict, just check out their writing so far.
A good link tomorrow is equally good today. Of course, investing in links is gambling. You have absolutely no guarantee that the site will not get abandoned, penalized or whatever else.
It is also hard to explain to clients why they get a link that's weaker for now.
However, I personally feel that there is a benefit in doing so. Naturally, I wouldn't build all my links from new sites, however a few is a good idea.
About the Author: Pawel Grabowski is an SEO Consultant from Dublin, Ireland. He runs his own practice at Teapot Digital as well as The Happy Bike, an Ecommerce store.
Connect with him on Twitter or Google+.
Image Credit: 1.