Going local is the most effective way to build links. People are most likely to be interested to cover local event or start-up and link back. Thus, when starting a new link building campaign, make sure you've made the most of your local blogs, forums and newspapers.
Twitter is a great tool to find folks covering local events. By going local on Twitter you will both build long-lasting relationships with local bloggers and journalists and get numerous local links.
Let's discuss some ways to search for local bloggers on Twitter:
Advanced Search:
Twitter advanced search allows to search for Tweets near the specified place (near:) or within the set distance from any area (within:).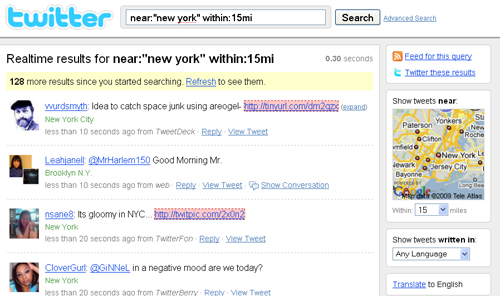 Using Google advanced operators may also help – search [site:twitter.com keyword location] to see the list of Tweets mentioning your location.
Local Twitter Tools:
Twitter Local is the desktop application that takes a location (postal code or a state), together with a mile radius, and creates an RSS or XML feed with Tweets from that area.
ChirpCity.com: for any specified location the tool will display most recent Tweets near the location and most recent Tweets about the location.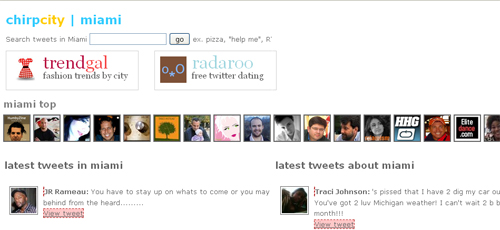 NearbyTweets.com searches for Tweets from the location as well as for members Twittering from the location (kudos for the find: hyperlocalblogger.com).
Local Twitter directory:
Local Twitter Directory lists weekly and monthly local Twitter members, local hashtags and URLs linked from local Tweets.
Do you know of any other ways to build local links with Twitter? Let's discuss them!
Written by Ann Smarty