If you've been in digital for more than a week you'll have heard the old adage "Content is King" thrown around at least 12 times a day, but I'm here to tell you that it is complete rubbish.
Ever since I first heard the term I've been unhappy with it. It just doesn't work for the process of content marketing and here is why:
I know it's a pretty simple idea but many have still not figured it out yet.
For months we have had to endure an onslaught of content marketing blog posts, webinars and Google+ hangouts, each as content-driven as the last, yet 90% of them are stuck in the old mentality of guest blogging for links and completely forget about the most vital component in any marketing campaign; the customer.
Seriously…Look how many pages are indexed talking about "Content is King":

Without the customer your content has no purpose, it is pointless and will surely fail to hit any of your marketing goals.
Getting the customer front and centre in a content marketing process is not an easy task but it is vital to the success of any campaign.
Identify your stakeholders
You may have noted that I've used the word customer and not user or reader and the reason is simple. Page views, Bounce Rate, Time on site, they all mean nothing to a CEO. Users don't buy a product. Page views don't pay the bills. Customers do.
Whether you are an agency whizz or an in-house maestro, this section is not optional. You have no idea how many times I have seen SEOs chasing the wrong audience for their content and we as an industry are notoriously bad at only thinking about robots and rankings as opposed to people and personas.
James Carson highlighted a very good example in his Is SEO Content Just an Echo Chamber? post in which he noted how most of the content created to promote SEO agencies is aimed at other agencies – a colossal waste of marketing budget which could have been spent targeting potential clients.
Think about the business motives behind targeting a market segment, not only will it help reduce wasted content resource but it will help in persona and ultimately content creation.
Take my employer Box UK for example. We offer enterprise level web and software development aimed at large businesses and organisations. For us to create content aimed at small businesses on quality sites such as Intuit's Small Business Britain would be a waste of time for both us and the user. Yet for us to write enterprise level content on websites such as Econsultancy (which I do) where digital marketers and CMOs read about their industry (the decision makers in our customer base) is a much wiser use of our time and marketing budget.
Gone are the days (at least they should be) of using keywords and search strings to determine content placement. You have to do some real marketing research to identify who your audience are and what makes them tick.
To start, check out the data you already have, mining your existing analytics to understand who is visiting your site. Take great care to drill down into analytics metrics that matter such as keyword performance to identify low hanging fruit but also pay close attention to internal search as there may be clues to persona behaviour or missed content opportunities.
Next step, if you have it in your arsenal, is to look at Facebook Insights. This will give you a whole host of demographic data on your existing community (who are likely visiting the site). Data such as age, sex, location and language are all available in seconds and tuned to your specific audience.
Make use of Google Autosuggest to understand what the audience likes and is searching for around your industry. This will give you data that the keyword tool won't based on real user input data.
Using your keyword research you can break down your users by keyword level demographics. I'm not going to cover this here but essentially you can pull a user's data from Facebook and couple it with referrers from search. The result is a range of demographic data presented at a keyword level. This then allows us to attach keywords to a persona type which not only gives us more information for our personas but also on their behaviour in search. Cool eh? Check out the original post here.
Services such as Forrester Research, ComScore and Quantcast track a whole host of data points on users segmented by demographic. This data allows for deeper insight into the types of users active within the marketplace.
When I was in university my lecturers would talk for hours on the importance of segmentation in marketing, yet it is something that the general SEO populace seem to care very little about.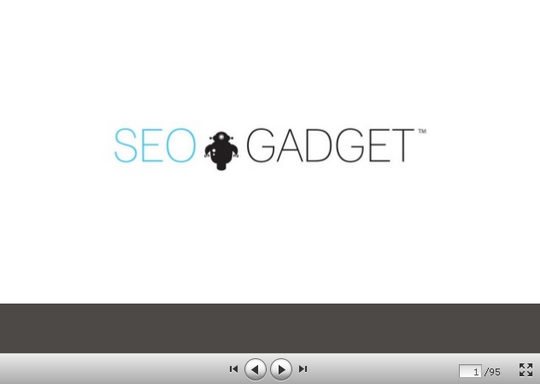 Personas are not new in marketing; if the knowledge left over from my degree is correct they have been around since 1993, yet we SEOs are still not really interested in the concept of persona despite numerous content-based algorithm updates and blog posts highlighting their usefulness.
Using marketing personas allows you to adopt the cognitive frameworks of your users and concentrate on designing content to fit their need states. By always referring back to the personas you can ensure you are creating content that customers will actually read, find useful and help make purchase decisions.
It is important to understand that a marketing persona does not reflect a single user. It is a hypothetical representation of the behaviour and motivations of a group of similar people that, in many cases, is captured in a 1-2 page description to make the persona a realistic character. This may include:
Age range
Educational level
Social interest
Job status
Typical work experience
Main information sources (TV, internet, social media, etc.)
This list is far from comprehensive. For more information on building personas, Mike King gave a fantastic presentation at Pubcon.
Once you have a set of tight personas, you can begin to plan a content marketing strategy around your persona types.
At Box UK we use a similar process to the one laid out in a post by Richard Baxter  to identify people online that are likely to be influential to your persona types:
Using social media tools you can create a database of sites that are highly shared by those influential within the marketplace. This can then be combined with data from the Display Network Ad Planner to better understand the demographics of these sites and determine if they are right for your personas.
With a comprehensive competitive content analysis of these sites, your competitors and other main outlets around the topic, you can gain insights about what content channels are really working, what are not used yet or are not being used to their potential.
You now have a targeted content distribution list that is read by your persona types and is known to be a popular source of content for influencers within the marketplace. By reaching out to the content outlets actively shared by the influential, you can create content that not only resonates with your personas, but is also actively read, shared and promoted by those influential within the market.
By planning your campaigns in a way that focuses on the customer and is based on real data, real influencers and SMART marketing objectives, you are in a much better position to service your clients and provide quality content to your audience.
What do you think of this approach? Do you use something similar or do you focus on another aspect? Leave a comment below.
Bio
Andrew Isidoro is a Cardiff-based SEO Strategist at Box UK, a software development consultancy. You can find him on his personal digital marketing blog talking about all things digital and the state of semantic search.