Long tail keywords (those that consist of your core term and several modifiers) are able of sending huge amounts of traffic. Besides, the top rankings for them are not hard to achieve.
The only trick is to spot the correct ones. There are plenty of methods (which also depend on the niche) but I am going to speak about identifying long tail keywords based on your current rankings and Google search referrals.
Two tools you will need are: SEMrush (paid: $20 for one month) and Google Analytics (free).
Step 1: run your domain/ URL check on SEMrush and try spot some "promising" (repetitive) patterns based on Google search volume and your Google positions: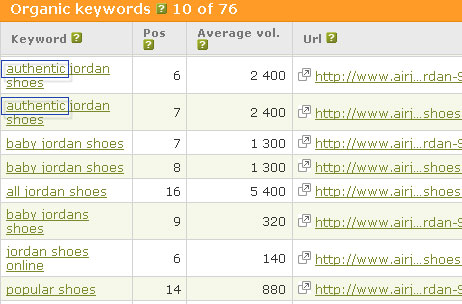 Step 2: navigate to "Google Search Referrals" section on Google Analytics and run a search on Google Analytics for the word within the phrase:
Here you go! The whole bunch of word-combinations you would have probably never noticed otherwise. Now, all you need to do is to limit that list to only those where you do not own #1 position already.
How would you use that terms? Create new content? Optimize the old one? Please share your thoughts?
Written by Ann Smarty