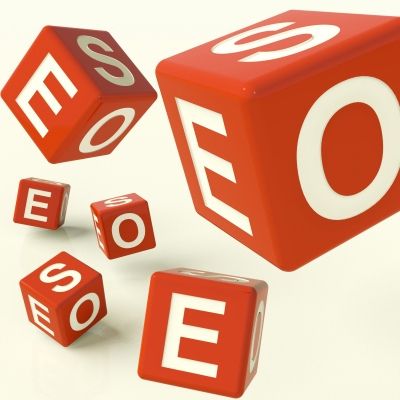 Many website owners and marketing professionals are always on the lookout for the secret to great SEO. The real secret to a successful SEO campaign? Make sure everything you do is designed to serve and impact your target audience and not just the search engines.
How does serving your audience create great SEO?
1. Writing content for human readers.
Of course you want your website to do well in the search results, that's kind of the point of SEO. But so many site owners get bogged down by trying to create the "perfect" SEO content that they forget who their content is really supposed to appeal to – their visitors! The search engines are not going to be buying your products/services, human visitors are. Ranking well in the search engines is great, getting tons of traffic is even better, but if the conversion rate just isn't there then what's the real value of your SEO program? It's not just about sending more people to your site it's about sending the right people to your site. When you write content for your audience, and not just for the search engines, you'll do a much better job of appealing to your visitors. Most of the time, well-written content that is created with the audience in mind practically optimizes itself the first time around.
2. Building your overall online brand.
Unless you are a brand new startup that doesn't have an established brand to fall back on, chances are many of your visitors are finding your site through branded search. SEO is designed to help people find your website that never knew about it before, and part of that involves building up your overall online brand. You don't want to put all your SEO eggs in one basket (like only targeting one keyword) because that effectively alienates any segment of your audience that doesn't fit into that basket. The search engines are looking at the whole picture to determine who is and who isn't doing a good job with their SEO. Content marketing, social media marketing, online PR, video marketing and more all contribute to your overall brand and search engine trust. They also help create more unique touch points for you to interact with a customer.
3. You don't risk long term success for short term wins.
It can be hard to focus on the long term, especially when times are tough and money is tight, but serving your audience means keeping that long term in mind. What you are doing know might not pay off right away, but a year from now it'll have a positive impact on your business. Two years from now it'll have an even bigger impact because your SEO will have gained momentum and taken on a life of its own. Too often site owners turn to black hat SEO to hurry things along and artificially boost results, but this doesn't mean you're creating a better experience for your visitor, it means you are chasing the algorithm.
4. You put your visitors first.
Before you create that "resource" page on your site, ask yourself one simple question – is this page of links actually going to help a visitor to my website? Who are you actually linking to from that resource page? A tax attorney probably shouldn't be putting outbound links on his site to a Denver B&B. Why would any of his visitors need that information? If you are putting your visitors first it means you are building your website for them, meaning you won't waste time building "resources" to a random website in exchange for a link from theirs. A link from an unrelated site doesn't help your visitors. And for the record Google flat out bans link exchanges.
At the end of the day, the best SEO campaigns aren't designed to beat the search engines; they are intended to create a great user experience for your visitors. By focusing on the needs of your visitors your SEO will take on a much more natural approach and feel, the kind that the search engines are looking to reward.
About the Author – Nick Stamoulis
Nick Stamoulis is the President of Brick Marketing (http://www.brickmarketing.com), a Boston SEO company. With nearly 13 years of SEO experience, Nick Stamoulis shares his knowledge by posting to the Brick Marketing Blog and publishing the Brick Marketing SEO Newsletter, read by over 150,000 opt-in subscribers.
Contact Nick Stamoulis at 781-999-1222 or nick@brickmarketing.com.
Image Credit: 1.