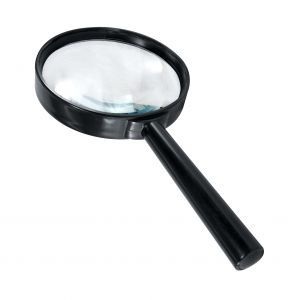 Word quickly got out about Google cracking down on free web directories. The search engine is apparently deindexing a lot of free directories entirely from search results.  If you have ever used these sites as a source of links then this may be disappointing to you, and leave you with a few questions.
Should These Directories be Deindexed?
I have used free directories in the past to build links and I have blog posts on my site that still advocate it.  This gives me a personal bias, but to be completely honest, I understand why these sites are being deindexed.
When is the last time you ever visited a directory such as http://global-web-directory.org/ which was recently deindexed?  Would you ever visit that site and find it useful?
It isn't really up to Google to decide which sites we are going to like, but the fact is that these free directories are really obviously crummy sites.  Furthermore, the part that really concerns Google enough to deindex them, is that they are being used to affect search rankings.
Free directories will accept any website and usually have paid inclusion options as well.  Basically, they are for-profit sites that don't add real value to the web, but rather earn money via affiliate marketing or benefit webmasters looking to increase their search engine rankings.
Should You Still Use Them?
Using free web directories is going to get you low quality links.  There's no telling how aggressive Google will get in the future with their deindexing, so you should know in advance that submitting to directories that are still indexed may end up being a waste of time in the end.
Search News Central found that about 16% of the directories they inspected were deindexed which is much lower than the initial 50% that was estimated on Webmaster World.
Through my own testing, I have found a very large percentage of directories have been removed from the index.  I have a list of 70 web directories on my site all of which are between PageRank 4-6.  PR clearly isn't an indicator of quality for directories since 30% of them have been deindexed.
If you want the links, knowing that they will be of a low quality, then go for it.  Just know that these links may lose all value and currently only provide a very small benefit to rankings.
How Can You Get Better Links From Directories?
There are still directories that will provide you with decent links and increased rankings.  These are  niche directories.
These directories actually provide value for users because they can help them find more sites related to their niche.  These directories may also have stricter inclusion requirements and many fewer links in general.
Finding them is very easy as well.  Here is a simple search string you can use to find directories in your niche:
inurl:links intitle:niche keyword
This searches for "links" pages on websites that are related to your niche.  For instance, if you have a website related to fishing, you could use this search string in Google:
inurl:links intitle:fishing
This search immediately reveals a handful of decent link opportunities in the first 10 results.  You can also change the term "links" to "resources" for more potential link opportunities.  Also, try different keywords related to your niche to find additional results.
Free web directories have always been low quality and have only gotten worse for SEO.  You can increase your rankings and stay algorithm-proof by building niche specific directory links on sites that provide real value to users online.
Discover 7 methods to rank higher without writing any more content, download my ebook for free.  You can find more actionable SEO content from Ben at www.seodiscovery.org.