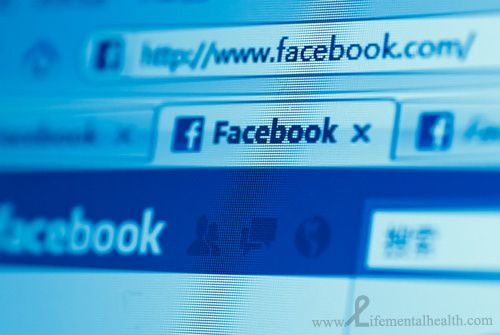 Facebook is still the biggest social media site in the world, which means that it currently has the most users. Many users mean a lot of opinions and a big opportunity to disseminate information to a large audience. Still, people are not aware of the implications of their actions on sites such as Facebook, and to a lesser extent, Twitter. This article gives you a little bit of unexpected information about social media reviews.
What is a social media review?
There are social media sites popping up all the time. This means that even the people who are not a member of Facebook, the world's largest social networking site, may still be members of other networking sites. As mentioned in the introduction, this is a lot of people and a lot of opinions. When a user is given the chance to express their opinion via a function on a social media site, then that is a social media review.
The technical possibilities of social networks are very interesting. They provide real-time accessibility with high degree of independence for the participants. Social media is a great place to create a stage for your product/services, and to share in social interaction about them.
Some examples of social media reviews
There are a lot of ways that people can show their appreciation for something. They may show their appreciation for a video, image, app, piece of text, product, celebrity, place, etc. One of the most popular ways is called a "Like". It is popular because it is easy, and because it has been adopted by some of the biggest social media sites such as Facebook, YouTube and Google+. Other reviews are more obvious, such as talking about something on one of your social media profiles, or linking to a web page on one of your social media profiles. There is also thinks like "pings" or "Re-Tweets" or "share", etc.
Did you know young people have opinions?
That point is not the issue; the issue comes from the fact that 14 to 19 year olds are Facebook's most prominent group, and have the potential to dramatically affect the amount of social reviews you receive. Younger people are ideal when it comes to curiosity, playfulness, time resources, need to communicate and experiment-oriented, innovative acquisition practices. Even if your website does not appeal to the younger age groups, you can still receive social signals from them, if you optimize parts of your social media campaign to target them.
Learn to reward people for their social media reviews
Don't think of rewards in their physical sense. Think of them in their psychological sense. There is a uses-and-gratifications approach for online social platforms. It is a theoretical model, whereby people adjust their behavior, media and attitude when using social media. Figure out what advantages and rewards they may draw from sending a positive review your way.
To help get you started in figuring out their motivations, you should know that there are four basic types of rewards that you need to determine. There is the collection of information, pure entertainment, integration and social interaction with other human beings, and there is the creation and presentation of a personal identity.
How to reward people for their positive reviews
The "collection of information" reward should be a reward and not a requirement. For example, some websites will not allow you to look at its content until you have agreed to "Like" them on Facebook, etc. This is not acceptable behavior, because you are not rewarding people, you are demanding something. Give people the information they require, and ask them if they would like to thank you by giving you a positive social review.
Pure entertainment is a good reward. For example, the people who link to your website from their social media profiles should have free access to some of your games, movies or apps. The most common form of this reward is to have people sign up for your website via a social media profile. That way, whenever they see a "like" button or a "Comment" section, they can add to it without any further signing up or hoops to jump through.
Social interaction is difficult reward to give as a reward for positive social media reviews, but if you do have a way to figure out who has done what, then sending them a thank you message, or writing a thank you on their profile is a good idea.
The creation and presentation of an identity is even more difficult to achieve, but if you can give it as a reward, then you will have even more people leaving you some positive reviews.
Author bio: Korah Morrison, writer on essays writing service that helps students achieve their academic goals.
Image Credit: 1.