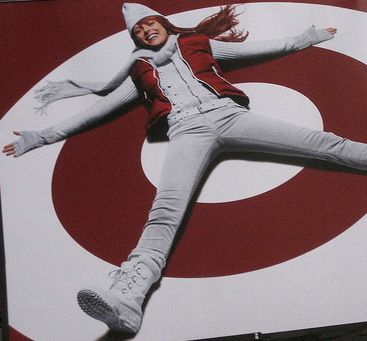 This post will tell you how to leverage Trulia, make quick assumptions about average home values, and geo-target the most affluent areas in your city, in less than 5 minutes.
In online marketing, geo-targeting is a phrase that's usually thrown around when discussing Pay Per Click strategies for a national campaign, with the idea being that you target your headline(s) or offers to consumers based on geographic location. For example, if you run a dropshipping business and your supplier is based in Ohio, you'd be wise to run ads offering 1-2 day shipping for searches executed by people in living Ohio and surrounding areas. We love PPC and brilliantly planned campaigns, but there's a similar strategy that lends itself well to SEO, especially in metropolitan areas.
If you're working with clients that provide high-dollar services (executive coaching or consulting, plastic surgery, cosmetic dentistry, etc.), one problem many of them run into is that they're constantly inundated with calls from people who simply cannot afford their services. So how do you niche down and target affluent (and wealthy) searchers who are willing and able to pay for high-end services?
One of our favorite pieces of information to use for this is average home values, which you can access quickly and easily through leveraging Trulia. Let's take a look at how we'd do this for a client in Denver that provides coaching and mentoring services for professionals in the Denver area (this service starts at $120 per hour, minimum).
From Google, search for "denver home prices heat map Trulia." The first result that Google serves up is Trulia's heatmap of Denver home prices – exactly what we're looking for.
As you can see from the image below, the following Denver neighborhoods/suburbs have the highest average home prices in the greater Denver area.
Country Club
Belcaro
Hilltop
Cherry Creek
Denver Highlands
Lowry Field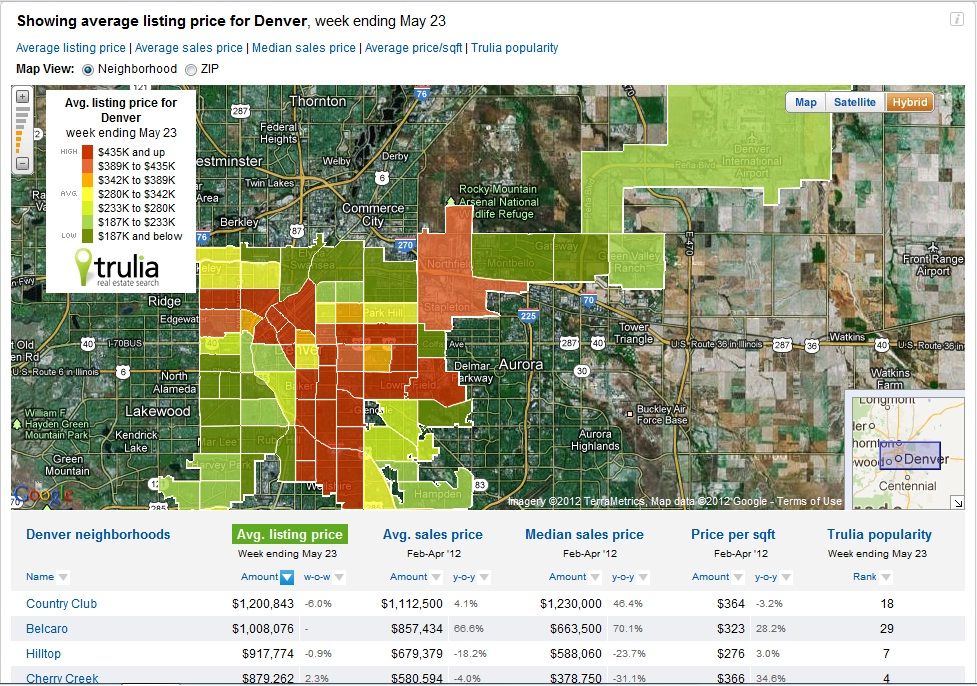 Now, chances are, running a hyper-targeted PPC campaign for these areas is not going to drive loads of traffic, but any clicks received are almost guaranteed to be financially qualified, with a high-degree of commercial intent (great ad copy is critical here), and the same goes for SEO. For clients that provide high-dollar medical services, one new client acquisition through implementing this tactic can easily cover their marketing budget for that month; this trick is also a great thing to show clients who want a little extra service theater.
For both Pay Per Click and organic search campaigns, this is an extremely easy way to target the kind of clients that are capable of purchasing high-dollar services from you or your business. And the best part? It's highly unlikely that your competition is doing anything remotely as advanced as this, which literally takes less than 5 minutes.
It's important to note that targeting affluent neighborhoods works best if they're in close proximity; people execute these kinds of searches because they usually don't want to drive to the other side of town. Include a list of "Vicinities Served" or similar on-page and in local listings, and you and/or your clients will be pleasantly surprised with the results. The best part? It takes almost no time at all.
Kyle Sanders is an SEO and eCommerce systems specialist and co-founder of
Complete Web Resources
, an Austin-based digital refinery and SEO firm. He's an avid martial artist, fiction writer, and eCommerce junkie. You can connect with Kyle directly on
Google+
.
Image Search: 1.