Maintaining a blog is a challenge. This holds especially true for solo bloggers who have to do everything on their own from brainstorming to publishing a post. Maintaining social media accounts is even more challenging. Like a blog, social media needs constant updating and some checking here and there. Then again unlike blogs you can check on them while running an errand.
Mobile apps have made it possible to monitor social media accounts anywhere through mobile and wireless internet. This simple yet practical intervention can promote your blog on-the-go and help bolster its traffic.
Hootsuite is a personal favorite and something that you should consider getting on your smartphone or tablet. The app is available for iOS, Android, and BlackBerry OS. It was originally an online tool for managing social media accounts but the company extended these services to their mobile app. And so you can manage posts for Twitter, Foursquare, Facebook, and LinkedIN with the HootSuite application.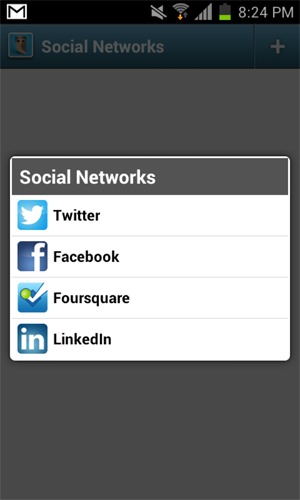 Sadly, the app doesn't support posting in Google+, mixi, My Space, and WordPress like the online tool which is why you still have to visit their website for these features.
Tip: During your first use of the mobile app, you need to log in to their website after signing up for a HootSuite account. Social networks must be initially added there. After adding accounts using the online platform you can then launch the app and link it to your accounts. Logically you would need an active internet connection for that.
I have successfully linked my social media accounts. Now what?
Now that you have linked your social media to HootSuite, it's high time you get acquainted with its best social management features. These features will help you maximize your time so you can manage your social media more effectively. The HootSuite app gives you the option to…
Simultaneously share new and old blog posts to multiple social networks (including Facebook Fan Pages)
and schedule posts according to date and time.
The ability to schedule posts is a priceless feature because promotes your blog brings in traffic despite being offline. You still need the internet when scheduling posts but as soon as they are saved on HootSuite's servers, the tool will automatically send them as scheduled even if the app isn't running, even when you're signed out, and even though you are not using the online platform. Meanwhile, the option to simultaneously post on different social networks can save you precious time. HootSuite is indeed a powerful tool that you can use to promote your blog. And because of its availability to mobile users, bringing in more traffic to a blog has never been more convenient.
This daily SEO tip was prepared by Kenneth Javellana. Ken enjoys writing about SEO, blogging, and technology. He also writes articles for his business at Broadband Expert, a cheap internet provider.