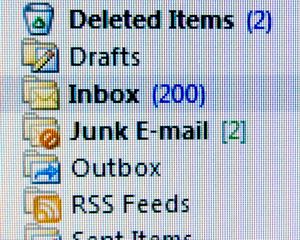 When my first website began capturing between 2 – 5 email subscribers per day I started to notice something different about my readership. The biggest difference: I was actually receiving emails from subscribers! Now that I've been building email lists for roughly three years across multiple markets, I can tell you that based on experience reader emails usually fit into four different categories: Praise, Questions, Life Story, and Not Nice.
Whether you're building an email list or publishing content online, after hitting a certain audience threshold expect to start getting this feedback from your readers. This article outlines how I respond to frequently received reader emails. My hope is that provide you with a few tips on responding to reader emails if you're just getting started with email list building or publishing content online.
The Four Types of Reader Emails
Praise: Some of the emails will praise you for your valuable content. I usually find these messages to be pleasant and have had the good fortune of establishing a handful of real relationships from folks that have liked my content.
My only piece of advice is to try to respond to any of these emails, even if you're just writing to say "thanks" for the message. Showing your readers that you care enough to send a reply will go a long way to making them a long-time reader on your website.
Questions: Emailed questions can be a bit of a mixed bag. Some questions that you receive will be interesting. Some may even help you come up with ideas for new blog post. Others… may be a bit more challenging for you to respond to.
One internet marketing related blog I've ran in the past would regularly get emails requesting information about how they should get clients or accomplish something extremely technical/highly specific for their own website. These were often difficult for me to answer since they could take anywhere from 30 – 60 minutes to respond to helpfully. This can take up a lot of time if you respond to a few inquiries per week.
As your blog grows with leads and email subscribers, you'll need to figure out how you want to respond to questions by email. Creating an FAQ section of your website can be a great way to help provide answers for recurring questions.
Life Story: Reader messages with 1,000+ words detailing someone's personal history, explaining where they grew up, and outlining their problems in incredible detail, I refer to as "Life Story" emails. These emails are both flattering and hard to respond to at the same time for a couple of reasons.
1.) This is someone that clearly identifies with your content. So that's cool that they feel so comfortable reaching out to you directly.
2.) It can be hard to read through all of these kinds of emails. Especially, if someone writes an extremely heartfelt email and you're not exactly sure how to solve their problem(s).
I personally recommend responding to these emails. However, don't feel obligated to answer every question posed in the email. Be sure to always thank them for reading and use your best judgement when responding.
Your Content is Terrible: When you put yourself out there with your own blog. There are going to be a certain number of people that will tell you that either you or your content sucks. It should come as comfort to you that even really big bloggers get emails like this. It's the type of thing that goes with the territory of publishing content. There will be critics. After you start building a list, you will have your small share of critics as well.
If you're able to not allow criticism to get to you too much, you can take some of that information to improve your content or products. If there even is any constructive criticism in the email.
My advice is to simply not respond to negative emails like this and quickly forget about them. You'll continue to receive them in the future. Get used to it. It is simply goes with the territory of putting yourself out there. Fortunately, the "positive" emails will greatly outweigh the negative ones.
Getting emails asking for advice, receiving praise or getting told you suck can be difficult to read at first. However, it runs with the territory and it's something you'll need to get used to when you're growing an email list. In time, I'm confident you'll get more comfortable with the responses. Like everything else, it just takes a bit of time to get the hang of responding to reader feedback.
Brett Lindenberg writes at 500amonth.com and is also having his first online tool developed. Check out the blog where he teaches others how to build their first 1,000 email leads online.
Image Credit: 1.