Knowing most linked-to pages of a site is a must if you want to gain value by getting internal links from those most powerful pages. 2 tools allow you to find pages with most links back:
1. Find most powerful pages linked to externally: SEOmoz's "Top Pages on Domain" – this tool returns the list of subpages sorting them by the number of domains linking back to them (many thanks to Richard Baxter describing this tool possible uses):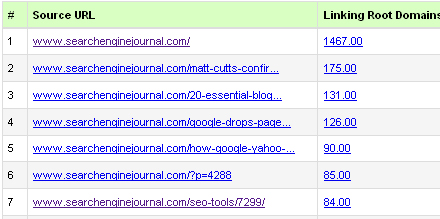 2. Find most powerful pages linked to internally: Xenu (I'll never grow tired of describing how many possible SEO uses this tool has):  for that sort the table by "Inlinks":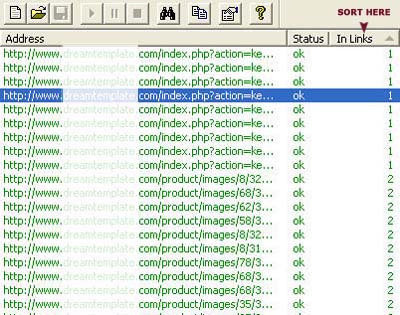 And how would you use that data? Let's discuss in the comments!
Written by Ann Smarty