What I am noticing quite often is that pages entered from the feed reader or email newsletter have additional (tracking) URL parameters, e.g.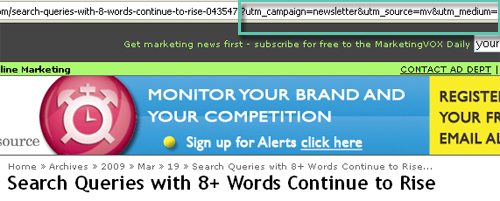 While few sites (e.g. StumbleUpon) can recognize these URLs and attach reviews and votes to the base version, plenty of popular social bookmarking and voting sites (like Digg and Sphinn) will accept both URLs as separate and this will result in duplicate submissions.
This may also result in "ugly" versions being linked to and spread around.
Have you ever observed related issues and do you know the way to solve them?
Written by Ann Smarty