Per my experience, RELATED: is one of those Google advanced operators that are understood by only few people and thus are rarely used. However it is very useful and I for one use it no less than a couple of times a week.
Therefore I decided to share how to use this Google search operator:
Red Flag
Use it to find (bad) link neighbors: RELATED: operator shows any page co-citation: i.e. what other resources are linked to from pages linking to a given site / web page.
So if a site link profile is full of paid (irrelevant) links, RELATED: operator will show that: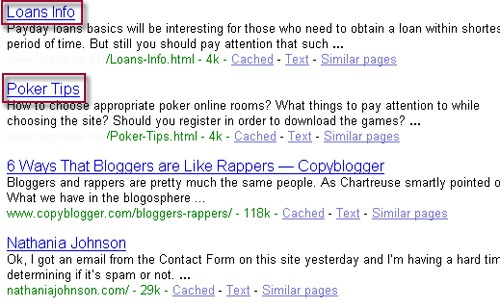 This comes in handy if you are going to buy an established domain to host your new project, or when you are doing competitor or backlink research.
Besides, that's another way to tell if a link is gold or rotten.
Discover Relevant Resources
I use RELATED: operator if I need to find more similar sites for my post or list. In this case, that's an awesome tool for bloggers who want to do a topic research.
Any more ways to take advantage of Google RELATED: search operator? Please share them!
Written by Ann Smarty