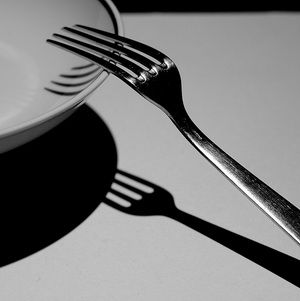 Plagiarism is something writers need to learn to avoid like the plague. Posting duplicate content online will lead to lower search engine rankings. Rather than be penalized for unknowingly stealing another writer's work, a much better choice is to run the piece through an online tool for content checking. There are a number of choices available for this purpose. Here are some online tools to help you in your online work:
Copyscape
Copyscape is a tool that is relied on by a number of website owners. The free version provides the ability to search through published material online to check what you have produced for duplicate content. Published material includes blogs. forums, and PDF files. If the material has been copied from somewhere else online, it will provide a link to the copied source.
If you want your search to include unpublished articles, then you will need to buy credits. Two hundred credits on the site will cost $10.00 or $0.05 each. One credit on the Copyscape site will allow you to check a 2,000-word article.
Plagiarisma
Plagiarisma has three options to allow you to check for duplicate content. You can search the entire text if you wish. You also have the option of uploading a .doc, .txt, or .rft file to check. This online option will also allow you to check a URL of an article to see if the published version has been copied from another online source. This online plagiarism tool is supported by more than 190 languages. Once you run it through this tool, you can rest assured that your work is unique.
Duplichecker
Duplichecker is a free tool that allows users to check their writing work for free. You have the option of either pasting the article into the search box or uploading a .txt file. The tool will then search through the article to look for plagiarized content. You have the option of using Google, Yahoo, or MSN (Bing) to search for duplicate content online. Since Google is search engine with the largest number of pages indexed, it makes sense to choose that one for this purpose.
Plagium
Plagium is tool that allows site visitors to paste an article of up to 25,000 characters into its search box. It is one of the best online plagiarism checkers available. You can sign up for e-mail alerts to receive notification when your writing work is copied. This tool will work with Google, Yahoo, and Bing.
DupliChecker
DupliChecker is a free online tool that allows you to copy and paste your writing into a search box or upload it onto the site. You can check up to 2,000 words per search. This site will allow you to check for duplicate content using Google, Yahoo or MSN.
Article Checker
Article Checker is another free online plagiarism tool. Simply copy and paste the text you would like to check into the text box. You can also submit a URL if you wish. This site will check for duplicate content using Google or Yahoo.
If any duplicate content is detected, the results will indicate the number of times the word or phrase was found online. You can click on the results to find out where it appears to evaluate whether it is an exact duplicate or not. The results sometimes indicate results which are similar. You will need to use your best judgment about whether you want to change your text or not. This tool will pull up websites which use the same words in a passage, but not necessarily stop on text that is a word for word duplicate.
The next step when you find duplicate writing in your article is to make changes and then check your text again. You may even want to bookmark more than one of these online tools for future reference and check your text against a couple of them. Each one will have its own way of checking for duplicate content.
Only when you have been able to run a check for plagiarism that has come back clear will you be able to feel confident that your work is read to either post on a blog or submit to a client. If you are submitting writing work to clients, more than likely they are using one of these online tools to check for plagiarism before deciding whether to accept it.
You can save yourself some difficulty later by making a point of checking your own work before submitting it anywhere. This will ensure that you haven't inadvertently sent in writing that is too similar to work that appears elsewhere online. This simple step should be standard for students who want to make sure their work is accepted by their professors, too.
Author Bio: Leslie Anglesey is a paper writing specialist who works and as a writer at EssayTigers. She specializes in blog writing, academic essay writing and providing tips for online freelance work.
Image Credit: 1.