Using spam and different SEO techniques with the one purpose to manipulate the search engines results refers to the term Black Hat. In SEO practices those techniques are considered to be unethical and they are often very aggressive. Usually these tactics are focused only on the search engines results without considering their rules which is also the reason why these methods are often penalized.
Some examples of Black Hat techniques are using doorway pages, which are actually web pages stuffed with keywords in order to gain rankings.  Another well-known technique which is also considered to be unethical is the use of hidden texts and links. This means that certain content on the website is not visible for the people but visible for the search engines. Black Hat techniques are mostly preferred because they are cheaper and easier than White Hat methods. There are of course risks and most of the Black Hatters realize that being banned from the search engines is a real and possible risk.
The simple truth after all is that it doesn't matter whether Black Hat tactics are categorized as unethical or not – most of the SEO companies are using them in order to improve the clients' rankings.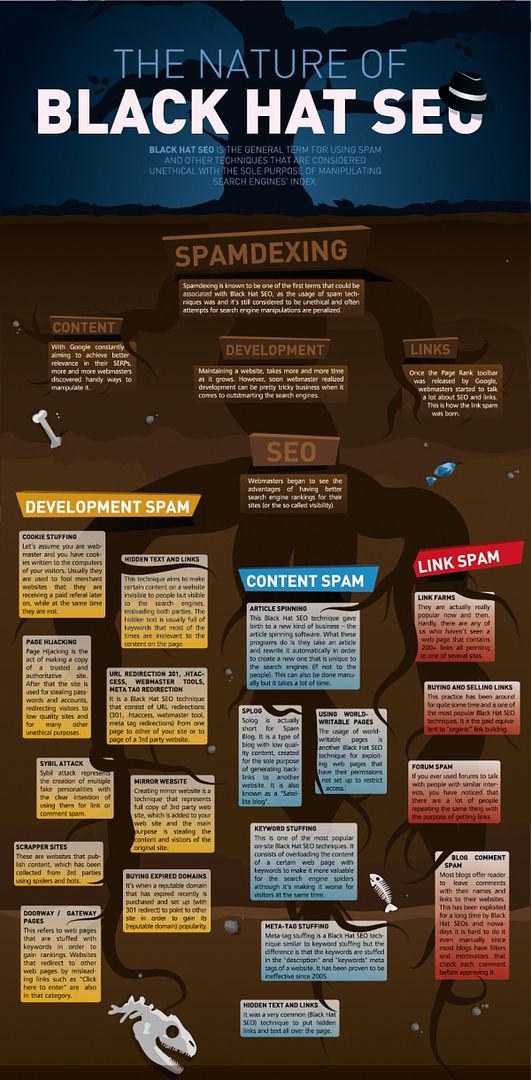 If you want to see how Black Hat are your strategies visit our SEO meter. This infographic is prepared by Denmark's leading search marketing agency - Outrider.