An SEO Reseller is essentially a liaison agency between the client requiring SEO services and the actual SEO provider. In this an agency handling aspects of marketing for large and small companies expand their portfolio to include online marketing. But they do not expand their existing set-up; instead they outsource SEO work to professionals who are already working in this field.
Responsibilities of the SEO Reseller
But a reseller is not just the middleman who gets paid for connecting the client and the SEO services provider. It is his responsibility to understand the requirements of the client and to communicate them clearly to the provider. Further, he has to market the SEO services being provided. Often companies working in various forms of marketing and advertising begin to work as resellers to provide marketing services to their clients in totality.
Benefits of SEO Reselling
This arrangement is mutually beneficial to all, the client gets all his marketing requirements met in one place, the SEO reseller keeps his clients and SEO providers get clients without having to waste their resources in marketing themselves. It can also be used to synchronize offline and online marketing efforts as they are being managed completely by one reseller. In other words the client gets integrated services that take everything into consideration rather than in bits and pieces. The reseller is able to provide a complete package of services with emphasis on what the client's priorities are.
Local Touch
Another advantage is when local companies wish to engage SEO services they look for local companies that are familiar with local sentiments and culture. They hesitate to engage SEO providers from other areas. Local resellers take business from such businesses and outsource them to SEO providers at low rates. However, as they are aware of the client's needs they are able to communicate the specific perspective that the client wants. Here again the differing needs of all concerned parties are met to everyone's satisfaction.
Affordable Services
Along with customized and comprehensive services, a client using an SEO reseller also gets these services at extremely competitive rates. Often SEO providers who work behind the scenes or from distant areas are able to provide their services at very economical rates. If the reseller were to engage the same kind of services in local areas, the cost would be much higher. Thus, as resellers are able to keep their costs low, this benefit carries over to clients too who are charged accordingly.
Range of Services
SEO reseller services include the full range of online marketing services that correspond to search engine algorithms. Thus, they would be providing content, article submission, social marketing, link building and so on. The client gets customized packages available that offer solutions for his particular industry. In addition to this, these services are known to use totally white label SEO measures that ensure you get a good ranking without any danger of being de-listed by search engines. Besides this, the client can expect regular monitoring and reports of amount of traffic as well as current ranking.
In short, you can say that SEO reselling can help to increase business for all without compromising with quality and that too at economical rates.
Featured images: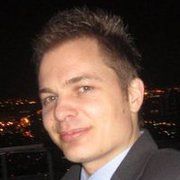 Johan Hedin is the Managing Director of Marketing Ignite.