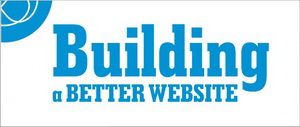 For copywriters and marketers everywhere the relevance of SEO in the social media arena is a topic that basically dominates conversations. The social web has brought with it a world of change as is evidence by how we use the internet and how the internet behaves, however the importance of optimizing your website for peak search engine visibility remains the same. Search engines like Google are cracking down on websites that are both full of useless information and hyper-advertising or just watery copies of other sites in an effort to provide valuable content for their users. At a domestic level we have come to appreciate these efforts because for too long there has been a reign of terror by these loosely structured sites. The internet has basically become clogged with websites that were set up in an effort to promote and advertise products and services but disguised under poorly written and often overly re-used articles. Things are changing now and consumers want content that is original and accurate set in sites that are functional and easy to maneuver. Here are a couple SEO tips to help you build a better, more user friendly site:
When you deep link, do so internally:
There is a common perception that website owners need to tally up the highest number of back links from third-party sites as possible. This of course is a very highly recommended practice but a good idea would be to link to pages within your own site. The deeper you can link, the more credible and valuable your content will be viewed as in the eyes of the more popular search engines. How does this help you? Your site could move up with the first few results as opposed to the ever dreaded second and third page positions by employing solid internal linking. That sort of impact occurs on the more authoritative sites but any site will benefit from internal linking. Plus its good for readers, to be able to jump to another part of your website via internal contextual linking.
Social media will take you places:
While social networking is all the rage right now, when it comes to SEO, social sharing is equally as valuable. Social media sites have proven themselves to be able to drive a wealth of high quality traffic for several different reasons – their popularity, authority in the market and the ever important essential linking factor. While this may seem a little intimidating, there are many options for incorporating these tools into your SEO strategy quickly and non-invasively.
Make it original or don't make it at all:
When it comes to making stronger efforts to bolster your SEO, the use of original content is a veritable no-brainer. You would think that more people knew and appreciated the value of original content but because the industry has gotten along for so long with cut, copy and pasting there seems to be no zeal for this. In the post-Panda era of the internet, duplicate content is being obliterated in favor of original content. This will give you quite the huge edge over those who are holding onto the cheaper route. When it comes to business reputation management, you want your site to be considered valuable and not just a useless copy of something that's already out there.
Image Source: cableninjas.net