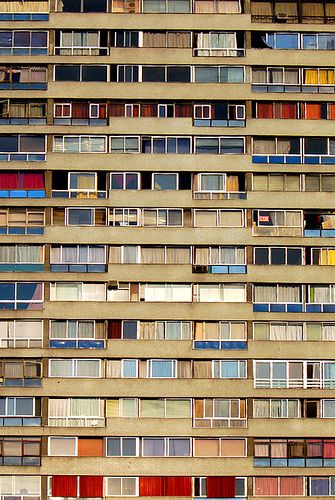 Link building is an essential aspect of SEO that helps a website rank higher in search engines. This practice makes a website visible to target customers when they make use of relevant keywords in their search. If you want to make your business more personal and maintain long term connections, it is not possible to rely only on link building. It is important to stay in touch with customers, appreciate them, stay competitive and beat your competition to keep customers coming back to you.
All around the globe, businesses have started using the most popular sites and networks on the Web to connect with their clients on a more personal level. Platforms like social networks, YouTube, blogs etc., can facilitate the creation of customer loyalty, leading to repeat sales and word of mouth recommendation. This is also a great way to enhance your online reputation, build trust, reach your target markets and develop a better understanding of your customers.
Here are some methods to connect with your audience.
Know customer needs
Many companies focus on making their customers get to know them. They fail to realize that it is equally important for a firm to identify its customers' needs and work on fulfilling them. While service, price, quality, security and performance are some of the general expectations of customers, you need to analyze their requirements in detail. Keep your business objectives in mind and make a plan of the elements that your website should have. Conduct market research to know about the requirement of a particular product/service in a region. You can also conduct surveys to get to know and understand customer needs. Record the views and feedback of customers to get a clear idea of what they expect from you. Make use of these suggestions when you take major decisions regarding the promotion and sale of your products/services.
Start answering queries through 'how-to' videos and blog posts
Instructional videos have the potential to engage and educate users in a manner that is much greater than photos and text. They bring ideas to life and can be used to demonstrate your products/services as 'showing' customers something always has a greater impact than just 'telling' them. Videos which have an easy-to-follow tutorial format will help you put your ideas across effectively, apart from facilitating better interaction and attracting immediate feedback from customers. To hold the attention of customers, make sure your videos are helpful, of high quality and not too long or short. As there may be times when plug-ins are required to view the videos, it is important to select the right tools to create videos that are compatible with global plug-ins. Using video in your marketing lends personality to your business and can help in building trust and recognition.
Concepts and queries can also be dealt with in detail through informative blog posts. Write posts that speak directly to your customers and address their queries in a straightforward manner. To make the post more personalized you can include sentences like, 'Your question inspired me to write this blog post'. You will be able to build your credibility as an expert when you take the effort to provide valuable insights and help customers find solutions. Structure your content in a sequential manner and include research findings, expert opinions, photos, video, flowcharts, slides and screenshots, wherever required, but avoid overwhelming customers with too many facts and figures. Provide some backlinks that take customers to the pages that have answers for similar questions. You can share these posts on social media too to widen your circle of interaction. Add some interactivity at the end of the blog post by incorporating a call to action. Ask your customers to share their stories, take a survey, leave comments for the post, write to you if they have other queries etc.
Use Tools
Nowadays, a social media profile has become a must for all types of organizations. Followerwonk is one such tool that helps you keep track of the number of online followers you have. This tool helps you to draw up a graph that explains your activities in various social networking circles. You can compare this social graph with that of your competitors and track your progress. Staying connected with your followers will help you keep track of changing requirements, attract new customers and drive sales. There are many other tools like Socialmotus, Conversocial, HootSuite, Less Friends and Friend Or Follow that provide similar services.
To perform well, it is essential that you concentrate on developing a strategy that would make your site more usable and attractive. Optimize your content strategy and campaigns to find out what your target audience is interested in and what you can do to satisfy their needs.
Author Bio:
Brian Taylor is the VP, Business Development at Forix SEO in Portland, OR. Forix offers affordable and ethical SEO services in Portland that includes planning and analysis, website optimization, website monitoring services and helping small businesses with their Internet marketing needs.
Image Credit: 1.