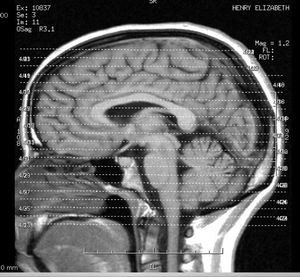 SEO is evolving rapidly and businesses by now are seriously interested in investing some BIG bucks in SEO and digital marketing. At the same time, SEO is becoming more diversified and difficult with each passing day. Today it isn't any more about getting top rankings in SERPs against the targeted key phrases, instead, SEO has become a procedure for virtual branding.
Besides the business aspect of it, the community of SEO is really interesting and engaging which I never witnessed to that extent in other niches. I mean I hardly know of any regular conference sessions in design and development fields like we have in our community. Usually you may find a few blogs and forums here and there but again they are not as active and engaging as they are in the SEO professional world.
I believe the reason why this community is strong is because most of us (if not all) understand the actual importance of community and sharing knowledge through it.
As we have stepped in 2013 I think it will be great to thank some of the awesome leaders of the community who we owe for really amazing stuff they have been contributing as a whole and helping it get better at online marketing and SEO.
Ed Fry (@edfryed)
I think not only me but everyone in the SEO community is already thanking him for the awesome Inbound.org,a platform where you can find best content related to inbound marketing.
Rand Fishkin (@randfish)
There is a a long list of reasons why we should thank Rand but I guess SEOmoz blog and SEOmoz QnA platform are on top of the list. If you need any or every kind of information about inbound marketing, these two sections at SEOmoz can help you learn and get an answer to every possible question you have in your mind related to the subject.
Alessio Madeyski (@madeale)
This guy is seriously awesome; he's got a brain that can produce viral content ideas all the time. If you are an SEO and love music you might have been tweaking "#seomusic" almost each day but do you really know the initiator of this trend? Meet Alessio, the inventor of "#seomusic" and renowned author of successful meet your SEO series.
Wil Reynolds (@wilreynolds)
He is the brain behind SEER. If you really want a reason to thank him, all you have to do is visit his company blog and read few of his info bulging posts. You will then definitely find multiple reasons to be thankful but the reason why I added him in the list today is because of his really awesome #RCS hashtag that almost all ethical online marketing agencies are using in their discussion about real company shit these days.
Barry Schwartz (@rustybrick)
Barry is amazing as ever and I guess he is the first choice for almost every search geek when it comes to latest updates related to search and social industry. Barry is on the list because of his continuous efforts that he puts in his blog to keep you aware of every big and small news related to search engine world through his blog Search Engine Roundtable.
Tad Chef (@onreact_com)
Middle of the year somewhere I heard this news that someone actually blocked Google on his blog by his choice. I don't think I am as bold as Tad is but still I am really thankful to Tad for letting me think and work for the world where Google (profit making) is not the only aim.
Avinash Kaushik (@avinash)
If I ask any search geek to tell me an alternative name to analytics, the answer will be Avinash Kaushik. I added him to the list because of the phenomenal work that he has been doing in the field of advanced analysis and helping the community to understand their customer's behavior better.
Bill Salwaski (@bill_slawski)
Go to SEO by the Sea, read a few of the latest posts by Bill and you will not only thank him, instead you would surely become a diehard fan of him. A Google patent digger will take you to the new world of SEO where comprehending Google and how it works won't be a big deal.
Richard Baxter (@richardbaxter)
Richard is the founder of SEO gadget, a UK company helping people and organizations to succeed in the search world. But the reason why I added Richard in the list is because of his kick ass list of tools that he has made available for search geeks to get tons of data in their loveable excel sheets.
Dharmesh Shah (@dharmesh)
Dharmesh is the CTO at HubSpot but his interest towards different IT related start-ups is phenomenal and he always supports good ideas. I really wanted to thank him and Rand Fishkin for investing into Inbound.org.
Matt Cutts (@mattcutts)
Why not Matt Cutts, although he is less open about what Google is up to, but still I wanted to thank him for striving to kill and win over SPAM (as much as possible) and making the web a better place for everyone.
2012 was a tough year when the search sphere went through drastic changes; some were mind blowing while others were a bit hard to absorb yet needed. All in all, 2012 was a fast and competitive year and now that 2013 is here, my expectations from the search industry is to be comparatively faster, competitive and more emerging than the previous years.
At the same time I expect all the awesome search brains will be as good as they were in 2012 and will keep sharing all those outclass tips and tricks with the community so that collectively we can grow!
Thank you all for making 2012 a best professional year for me!
About the Author: Sahil Kakar is the brain behind Rank Watch, a tool that allows you to track your SERP rankings against different key phrases and deliver you the most exact results that most ranking check tools do not offer.
Image credit: 1.