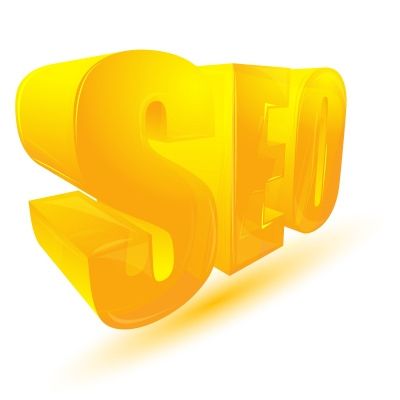 I often get people asking me for help with their SEO because they are currently 'very unhappy' with their existing company. When I ask why they are unhappy, it usually boils down to expectations (or worse, promises) that have not been met. In almost all of these cases, the client and the SEO company meet for crunch talks and end up parting ways. At the risk of losing potential clients, I am now going to reveal 5 things you should do after hiring an SEO consultant, in order to ensure expectations are met.
Agree a list of keywords to target and benchmark performance
It is important that you agree a set list of keywords that you can actively measure the performance of your SEO company against. The list should be prepared by both yourself and the consultant to ensure your key industry keywords are included along with some valuable long-tail keywords. Performance with these keywords should be measured at least on a weekly basis by your consultant and manually checked by yourself in Google.
Keep in regular contact with your SEO consultant
This may seem obvious but you will be surprised at how many clients tell me that they would communicate 'maybe once a month, if that' with their SEO firm. Don't be fooled into thinking that communication is entirely down to you. Yes, you should be making regular requests for information but you should not have to continually pester your consultant. A sign that they are doing a good job is when they are regularly updating you and asking for specific things such as more content for the site.
Agree in principal a defined set of realistic targets
"We guarantee number 1 rankings in Google! We can get your site to the first page in Google, fast!" Beware of unrealistic claims like these. No company can or should promise to get your site to number one in Google. This is completely unrealistic and any company promising this is one you should avoid. The key is to agreeing realistic targets based on where your site currently sits and how competitive the market is. For example, if you are a new car insurance provider coming to the market, you will likely struggle to make even the first 3 pages for quite some time. However, if you are in an uncompetitive market and you sit outside the top 3 pages, it is certainly more realistic to look at improving to either page 1 or 2.
Ask to see all links that are obtained and check them all manually
Your SEO company should have clear guidelines about how they obtain links and they should also be familiar with recent algorithm updates that effect this process. However, sometimes what a company says and what they do is completely different. Insisting on checking each link as they obtain them ensures that they are sticking to their guidelines and providing quality links to your site. You will also be able to detect if your SEO company are engaging in outdated and spammy link building techniques such as forum posts or blog commenting.
Learn more about SEO and best practices
This last point is probably the most important. Ultimately, your SEO company or consultant could tell you absolutely anything about search engines and rankings but how do you know if they're right? Well you don't, unless you start learning more about SEO. A great place to start and find out more about SEO best practice is from the horse's mouth, so to speak. Google's Webmaster Guidelines provides a great learning resource and I would highly recommend checking them out.
So, if you follow these tips then you should be more confident about handling your SEO company and hopefully you will avoid any unnecessary confrontations with them.
Author bio: Adam is a professional SEO and owner of Crimson Penguin. He regularly blogs about SEO and Internet Marketing and can be found on many of the SEO forums around the web. Connect with Adam on Google+.
Image Credit: 1.