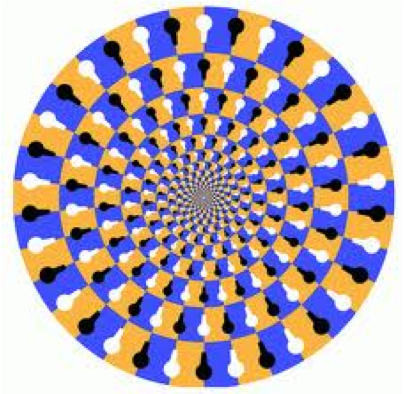 One of the biggest challenges for writers is coming up with a completely original idea. If you're teaching someone how to do something, chances are someone else has already published that somewhere online. If you're trying to educate someone on something that occurred in the news, chances are someone has already published that somewhere online. You can put your own creativity and spin on it, but chances are the meat of the article is going to sound like the meat of many other articles. A fact is a fact, and there are only so many ways that a writer can change that.
This practice is known as "article spinning" and has been the center of debate for some time. There is a fine line between what is considered acceptable article spinning and what is considered taboo, but the real question comes down to SEO: Can article spinning hurt a company's SEO efforts?
When Article Spinning Works for SEO
The biggest tip that I can give someone who finds that they are spinning articles is to do it correctly. Yes, there is a correct way to spin articles. Google bots will not know if you have been spinning articles if they are different enough than some of your older articles of if they are combining different information from different articles. In other words, manually spinning articles will not hurt your SEO.
However, manually spinning articles is not always an easy thing to do. There are several tips that a writer should keep in mind before beginning an article:
Make sure that no two sentences are exactly alike. This is considered plagiarism. Article spinning is about using the facts in your own words, not copying down every fifth sentence verbatim.
You should not be stealing opinions. If someone came up with a great opinion but you did not come up with it yourself, you must give credit. If not, you're plagiarizing.
Try to take ideas from several different sources. If you decide you want to write an article about the top 5 ways to do something, don't look at once source (even if it's your own) and take all the top 5 ways. Use your own ideas and then research others that YOU feel are best.
Don't spin articles already on a particular website. The whole point of writing an article is to give visitors of a website something new and interesting to read. This simply won't happen if you're trying to constantly spin the same 20 articles on a website.
Most writers who manually spin an article try to spin an article that they have written in the past. This will give you a little bit more leeway in terms of what information you can and cannot use. Still, I cannot stress enough the idea that article spinning should only be using the facts—not original ideas or opinions.
When Article Spinning Can Hurt Your SEO
Article spinning can hurt a company's SEO if that company decides to use article-spinning software. One of the things that Google bots hate to see when it comes time to rank different websites is duplicate or poor quality content. Article spinning software, unfortunately, produces just that.  There are a few different things that article spinning software will do to an article that Google and other search engines simple won't appreciate:
Synonyms – Many software will do nothing but change the words to synonyms. Google is on the lookout for spun articles like this because they add zero value to a reader—they simply don't make sense. Not only will this hurt your SEO, but it will turn people off of your page in the blink of an eye.
Unethical – Because article spinning software does not offer any new viewpoints, search engines as well as visitors of your website will see this as unethical. You're trying to get credit for work you really didn't do. Although it may take Google bots a bit of time to find this, you had better believe they are working on some way to find these types of articles faster.
Plagiarism – Some article spinning software will keep several of the sentences exactly the same. This will be flagged as duplicate content and will get your site in big trouble and hurt your SEO efforts.
Of course it is always best to come up with a completely unique article; however article spinning is sometimes inevitable for writers who guest blog for different websites as a full-time job. Fortunately, article spinning done correctly should not affect a company's SEO efforts.
Photo Credit: christophersmarks.wordpress.com
Amanda DiSilvestro gives small business and entrepreneurs SEO advice ranging from keyword density to recovering from Panda and Penguin updates. She writes for HigherVisibility, a nationally recognized SEO consulting firm that offers online marketing services to a wide range of companies across the country. Connect with Higher Visibility on Google+ and Twitter to learn more!